Superb Group of Presenters for NEXT GEN 2019
We are really proud to have brought together an outstanding group of maritime professionals for NEXT GEN 2019. The three specialist one day Workshops were held 'back to back' in the historic port of Southampton at the Grand Harbour hotel and conference venue on 2 3 4 April 2019.
The fast moving Workshop style programme enabled an international group of experts armed with the latest knowledge to identify problems that affect the sub IMO / sub 24 metre maritime sectors worldwide - AND highlight potential solutions.
25 international experts generously shared their knowledge – and as expected took the hard questions when required! Specialist NEXT GEN Workshop sessions are designed to enable dynamic discussions. 140 people attended and contributed to lively and relevant debates on hot topics. HUGE THANKS to ALL!
The unique knowledge gained from NEXT GEN presentations and panel discussions will help to shape decisions that lead to improvements for in-service equipment and procurement of next generation vessels and systems that fit the changing requirements of modern fleets around the world.
Focus on topics relevant to workboats, pilot boats, patrol boats, search & rescue, military, offshore, survey vessels, charter, superyachts, ports, harbours and marinas.
Focus on integration of traditional and innovative systems into the maritime workplace to improve safety, communication and situational awareness.
Focus on 'shock mitigation by all means' for professional and military organisations, boat builders, equipment manufacturers, service providers & standards organisations.
'Whilst I was there I was bombarded with new and interesting ideas, facts and outlooks. Your infectious enthusiasm for these subjects is clearly rubbing off on all those who were present!'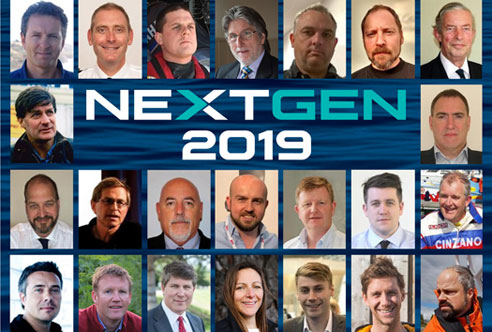 Latest News
We are really proud to have brought together an…